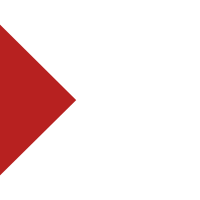 ---

INTEGRATE YOUR IOT SOLUTIONS WITH OUR IN-DEPTH EXPERTISE IN
AMAZON SIMPLE WORKFLOW SERVICE, AZURE LOGIC APPS, MULESOFT
Integrated business workflows across functions are becoming key to remain competitive. IoT solutions and enterprise systems need to be accessible to each other. Modern enterprise integration enables you to connect applications, devices, and data for a real-time response. Such integration enables your business achieve its IoT vision by combining device data collected by your IoT solution with enterprise data, and acting upon it in a timely manner.
Thinxtream has extensive expertise in developing enterprise integration for your Connected Products and Smart Services using Amazon Simple Workflow Service, Azure Logic Apps and Mulesoft.
AMAZON SIMPLE WORKFLOW SERVICE
AWS STEP FUNCTION
Have you integrated your IoT solution with your enterprise systems?
Connect with us today to combine your IoT device data with enterprise data.
AMAZON SIMPLE WORKFLOW SERVICE EXPERTISE
As an AWS Technology Partner, Thinxtream has extensive expertise in using Amazon® Simple Workflow Service (SWF) for building enterprise IoT solutions involving integration with existing disparate systems.
Expertise in building distributed applications and their workflows using Amazon SWF, AWS Step Functions®, AWS Batch®
Using Amazon Simple Queue Service and Amazon MQ to pass messages between applications reliably and securely
Building applications with AWS Flow Framework for Java®
Building hybrid applications whose steps run in cloud and on-premise
Integrating legacy and third-party cloud services into applications by using an existing Web service as a worker
Implementing tasks using AWS Lambda® functions or programs running on Amazon EC2® or in Elastic Container Service
Implementing a state machine comprising of tasks, sequential steps, parallel steps, branching paths (choice), and/or timers (wait)
Integrating Step Functions APIs with methods in Amazon API Gateway
Integrating physical tasks into the application, such as approval requests and responses
Using Amazon CloudWatch® to collect and track metrics, set alarms, and automatically react to changes in workflow steps
Scaling task fleet in response to CloudWatch metrics and visibility APIs
Is your IoT solution operating independent of your enterprise systems?
Connect with us today to combine your IoT device data with enterprise data.
AZURE LOGIC APPS EXPERTISE
Thinxtream has extensive expertise and experience in using Azure Logic Apps to integrate with several SaaS systems and enterprise software. The expertise includes designing and implementing workflows leveraging existing connectors to achieve rapid integration and build solutions for B2B and B2C integration in cloud, on-premises or in a hybrid environment.
Thinxtream's expertise includes:
Server-less solution to optimize costs and maintenance requirements
Leverage existing connectors or develop custom connectors
Visually build or automate complex processes using Logic Apps Designer from Azure® portal or Visual Studio
Leverage prebuilt templates and workflows for faster solution deployment.
Enterprise Service Bus for connecting disparate systems across environments like BizTalk®, SAP®, etc. using Azure Enterprise Integration Pack
Support industry standard protocols such as EDIFACT, AS2, and X12 for Enterprise Application Integration and Enterprise Data Interchange standards.
Seamless B2B communication using Agreements and Certificates between Host and Guest Partners
Complex Data Transformations, Protocol encoding/decoding, Schema Validations using XML and JSON
Deploy logic apps as templates to reuse and reconfigure apps across environments
Extensible with Custom Connectors and On-demand Azure Functions
Integration with other server-less Azure services like Azure Flow and Azure Functions
Integration with Azure API Management, Database systems, Azure Service Bus and Azure Web Jobs to build a complete end-to-end cloud solution for enterprise
CI-CD integrated with Visual Studio Online/Desktop for DevOps based development practices
Is your enterprise system leveraging your IoT device data?
Connect with us today to integrate your enterprise systems with your IoT solution.
MULESOFT EXPERTISE
Thinxtream has extensive experience with Mulesoft® software. We use Mulesoft runtime engine™ (ESB) for building enterprise IoT solutions involving integration with existing disparate systems. Features such as easy composition and integration of services, in built data transformation, configuration over conventional coding, built-in connectors help Thinxtream to deliver integration for IoT solutions rapidly.
Thinxtream has vast experience in following core areas:
Design, development expertise in ESB/API solution using Anypoint™ Studio
Manage users, analyze traffic, and secure APIs with policies using Anypoint API Manager™
Build connectors, implement data and application integration flows using Anypoint Design Center
Deploy and manage all of your Mule® applications from one central location, whether your apps are running in the cloud or on-premises using Anypoint Runtime Manager
Save, Save, share, discover, and reuse APIs, connectors, and templates using Anypoint Exchange
Build custom connectors using Anypoint Connectors™ DevKit
Design and implementation of Mule Transactions, Message Filters, Message Translators, Scatter-Gather integration patterns
Use Standard Mule Connectors like HTTP, FILE, Database, JMS, SalesForce, etc. as part of Integration Usage
Publish enterprise grade APIs using RAML
Transforming complex data formats using DataWeave™
Publish Mulesoft applications to CloudHub™ and on-prem Mule® enterprise deployments
Unit testing and Integration testing of APIs and Mule apps using MUnit
EXPLORE MORE
Interested in discussing your
IoT Solution needs?