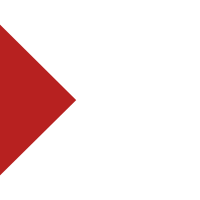 ---
BUILD INTELLIGENT IOT CLOUD SOLUTIONS WITH OUR IN-DEPTH EXPERTISE IN
IOT CLOUD PLATFORMS, IOT INTEGRATION, IOT BIG DATA AND IOT MACHINE LEARNING
IoT cloud applications are a key element of your IoT solution. They play a significant role in collecting data from your IoT devices in a secure manner using various protocols, and storing the huge volumes of data in robust databases on the cloud. Not just that. IoT cloud solutions also help in analyzing and acting on the data, and issuing commands to your IoT devices. They enable integration with your other business applications to realize all the benefits of digital transformation.
Thinxtream has extensive expertise in designing and developing IoT cloud solutions for your Connected Products and Smart Services using multiple platforms.
We have implemented IoT cloud solutions using AWS IoT and Azure IoT Hub. You can also leverage our ready-to-go Contextual Commerce Service, an "as a service" cloud platform alternative.
Do you have an IoT cloud strategy for your IoT solution?
Connect with us today to build a comprehensive IoT cloud strategy.
With our extensive expertise in AWS IoT, Azure IoT Hub and open source technologies, Thinxtream can implement enterprise integration, big data analytics and machine learning applications for your IoT cloud solutions.
While we have delivered IoT solutions on a turnkey basis, we have also worked in collaboration with our customer's software designers and hardware suppliers, to deliver specific IoT cloud solution components.

EXPLORE MORE
Interested in discussing your
IoT Solution needs?